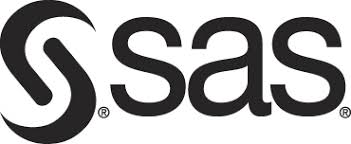 Some people see data as facts and figures. SAS helps you make sense of the message. As the leader in business analytics software and services, SAS transforms your data into insights that give you a fresh perspective on your business. You can identify what's working. Fix what isn't. And discover new opportunities.
We can help you turn large amounts of data into knowledge you can use, and we do it better than anyone. It's no wonder an overwhelming majority of customers continue to use SAS year after year. We believe it's because we hire great people to create great software and services.
We've been applying analytics to the toughest business problems for decades. With SAS, you get solutions built on a powerful analytics platform – and millions of lessons learned.
Software designed to help every organization in every industry make smarter, data-driven decisions – and maybe even make the world a better place.
Product / Service features
Data analysis
,
AU: +61 2 9428 0428 (General Enquiries AU & NZ) and AU: +61 2 9056 0733 (Software enquiries AU)
NZ: +64 9 558 2324 (Software Enquiries) US: +1 800 727 0025
info@sas.com
SAS Institute Inc
300 Burns Bay Road
Private Bag No 52
Lane Cove  NSW  2066